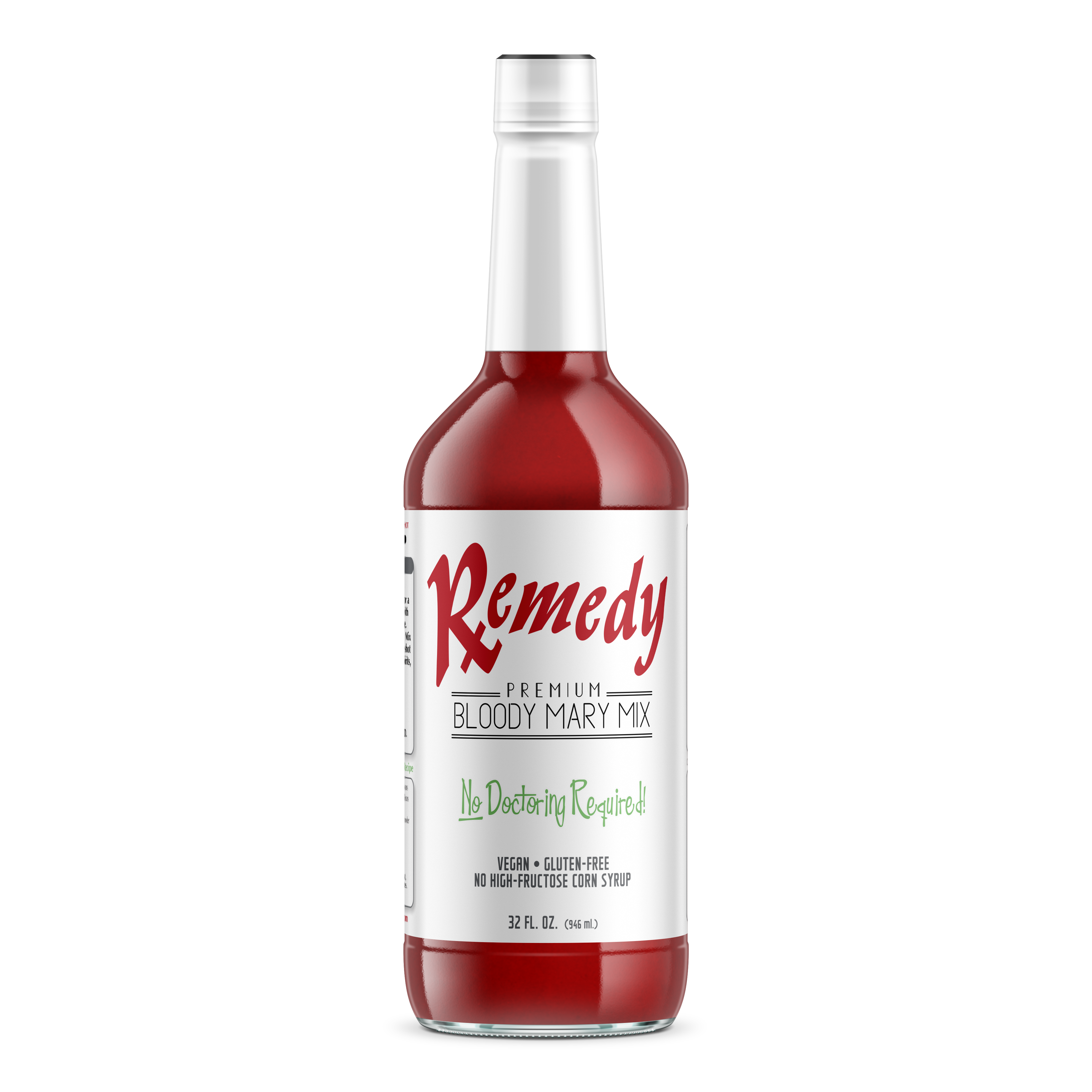 We believe tasting good doesn't have to be unhealthy. We crafted our recipe using only the finest ingredients and made sure it was gluten-free, contained lower sodium than leading brands, and had no high fructose corn syrup.
When you drink Remedy, you can feel good knowing you're supporting a family-owned and operated business. Pictured here from left to right are Mitzi (John's wife), John (founder and owner), Codey (John's son and co-owner), and Abigail (Codey's wife and marketing coordinator).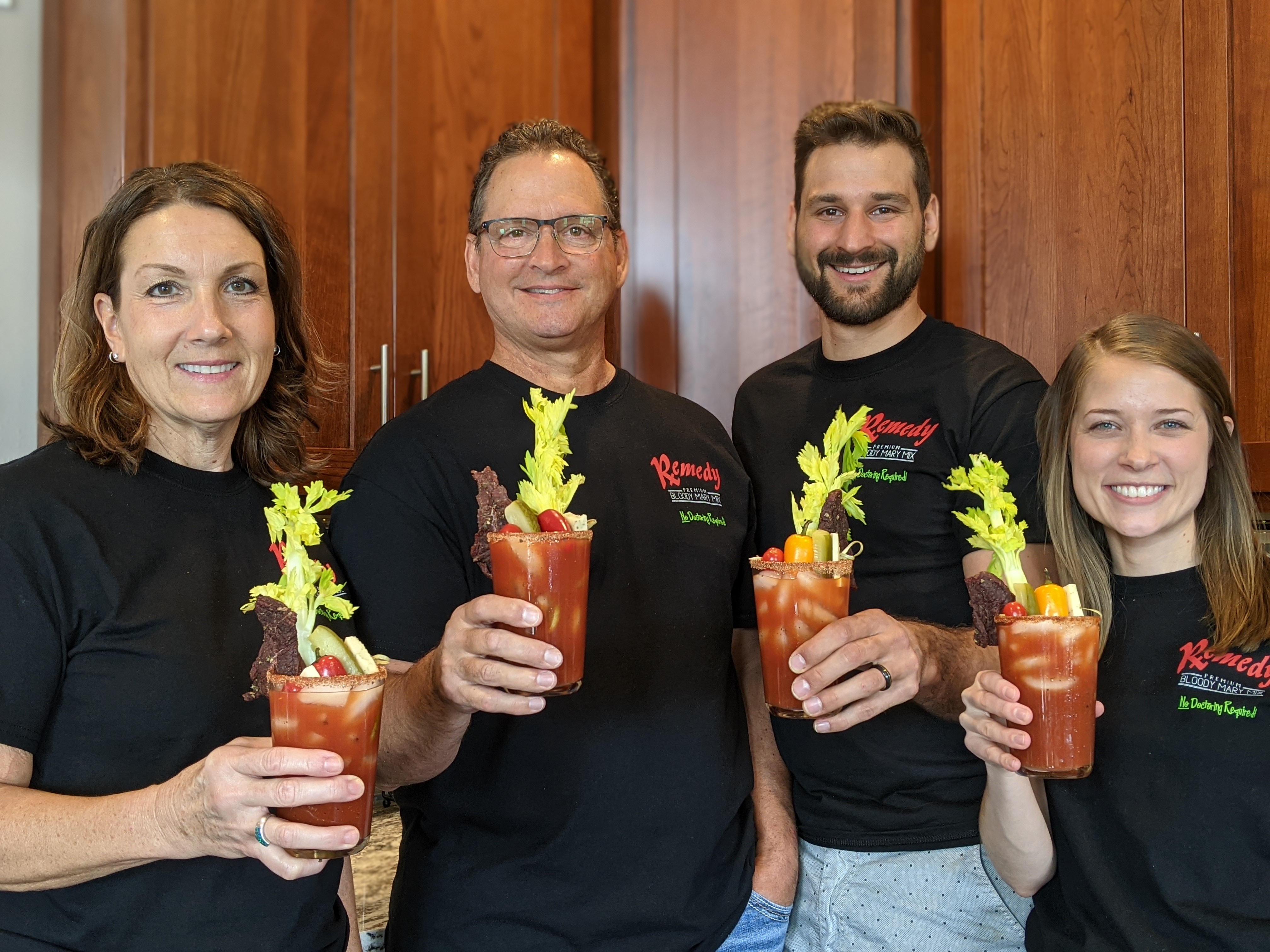 Remedy is the "cure" for your craving for a good Bloody Mary. We're not doctors, but if we were, we'd definitely prescribe it for your next hangover. Mitzi (John's wife) is a nurse and was actually the one who first suggested the name!

Don't take our word for it. Check out what our loyal fans have to say about Remedy Bloody Mary Mix!